Meet Our Administration & Staff
TCKIA Administration and Staff are here to serve you! Check out our stories below.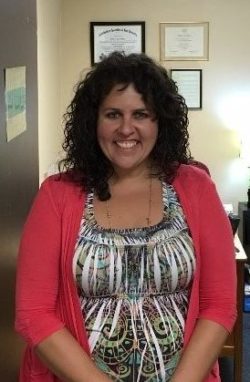 Ms. B. Skipper, M.Ed.
Executive Dean
I became a third culture kid at age 5 and lived in Costa Rica, Argentina, and Mexico. During my primary and secondary years, I attended diverse educational institutions in a variety of settings. At Southwestern Assemblies of God University, I earned an AA in Foreign Language, a BA in Elementary Education, and subsequently earned a postgraduate M.Ed. in School Counseling. My classroom experience includes a first-grade bilingual class, third through sixth-grade science classes, and an elementary special needs class.
During my time in the public school system, I also served as a School Counselor at the elementary, middle school, and high school levels. Over the last 18+ years, God has allowed me to work with TCKs in various capacities. I was employed in the TCKI Office for 5 years, volunteered as an Education Consultant for the program during my years of secular employment, and now serve as the Executive Dean of TCK Education. In this role, I will function as the Executive Dean of TCK International Academy and provide educational guidance and resources to over 1,500 TCKs.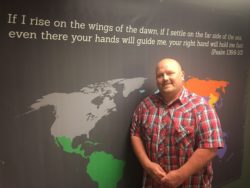 Mr. K. ferguson, M.ED.
Upper Grades Principal
Greetings! I became a third culture kid at age 5 when my parents moved to Jordan. Over the next 13 years I lived in Jordan, Egypt, Belgium, and the United States. I always attended international schools with students from all over the world, aside from when I attended public schools for 5th and 8th grade in the U.S. I attended Evangel University in Missouri where I studied biology and secondary education. In 2002 I graduated with a BA in Biology. I returned to Evangel several years later to study IQ testing and earn a M.Ed. in School Counseling.
Since 1999, I have worked at camps and retreats every year to support TCKs going through life transitions. Since 2012 I have worked with youth experiencing emotional and behavioral challenges in behavioral hospital and group home settings. I am currently residing in Missouri where I am working with foster care and with TCK International Academy.
I am excited to be a part of TCK International Academy and work alongside our Teachers in serving your family!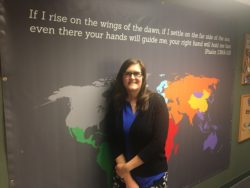 Mrs. C. Jacques, M.ED.
Lower Grades Principal
I started my third culture kid (TCK) journey in Indonesia, the country of my birth. When I was age 6, my family moved to Guam, traveling throughout different island cultures within the Pacific Oceania region. I have had a variety of schooling experiences growing up: International school, U.S. public schooling, and private college-preparatory school.
I attended Evangel University, where I received my bachelor's degree in Elementary Education in 2002 and a Master's in Teaching in 2012. I have spent 8 years teaching K-4th grades in private school settings in Guam alongside my husband, Michael, before moving back to Missouri. My children attend a Classical university style school, where I have taught 5th-6th grades, and now serve as K-6 Principal. It has been my privilege to serve TCKs as part of the TCKIA Faculty for 3rd-5th graders. To now serve in an administrative capacity with our K-6th grade students, and to work alongside colleagues with such a heart for TCKs is a joy!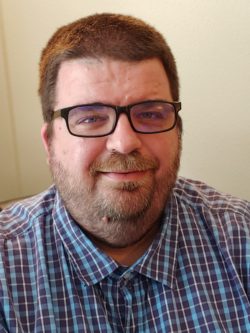 Dr. T.M. Stafford, Ph.D.
TCKIA Senior Instructional Designer, Curriculum, Admission, Accreditation and Records Support
Dr. Stafford serves as a Dissertation Chair & Online Associate Professor in Instructional Design and Technology at St. Thomas University. He also serves as a Dissertation Chair for Abilene Christian University and as an Adjunct Professor at OKWU and the University of Arizona, Global Campus. He holds a Ph.D. and MS in Instructional Design for Online Learning and a BA in Theology. Dr. Stafford is a recognized expert in the area of instructional design in online learning and has over 20 years of experience in educational leadership and curricula/course development.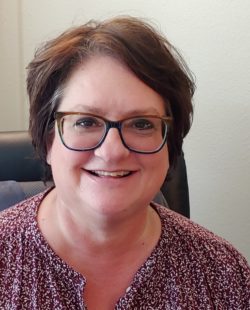 Mrs. V. Stafford
TCKIA Registrar, Enrollment Specialist and Records Custodian
Mrs. Stafford presently serves as a Client Service Manager for RU Institute. She works with Educational clients helping to manage administrative projects that include admissions, enrollment, records, transcript audits, online curriculum management and support, and distance educational policy and procedure. Having been hired by both schools and nonprofit organizations, Victoria has over 25 years of experience in Office Management and Event Coordination.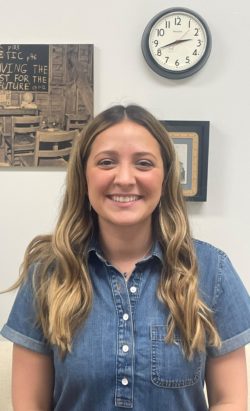 Ms. N. Morales
Administrative Coordinator to Dean/School Secretary
My name is Natalie Morales. I became a third culture kid at age 10 and lived in Costa Rica and Panama. While living there, I mostly attended international Christian schools and did some homeschooling. I attended public school when I lived in the U.S. during 9th and 10th grade. I attended Evangel University and graduated in 2020 with a bachelor's in Psychology. After graduating from university, I worked at a Head Start school. I have worked the TCK summer program and retreats a few times and love working with other third culture kids. I am excited to be a part of TCK International Academy!
2022-2023 Board of Regents
Dr. B. Dickey
TCKI Edu Consultant/Secretary
Dr. D. Guynes
Higher Ed Rep
Rev. J. Susa
District Rep
Ms. B. Skipper
Executive Dean
Dr. K. Donaldson
Vice President/Leadership Rep
Mrs. D. Johnson
Accountant/Treasurer
Rev. D. Pilcher
Pastoral Rep
Dr. J. Tucker
Public School Rep
Rev. K. Stone
Leadership Rep
First TCKIA Board Meeting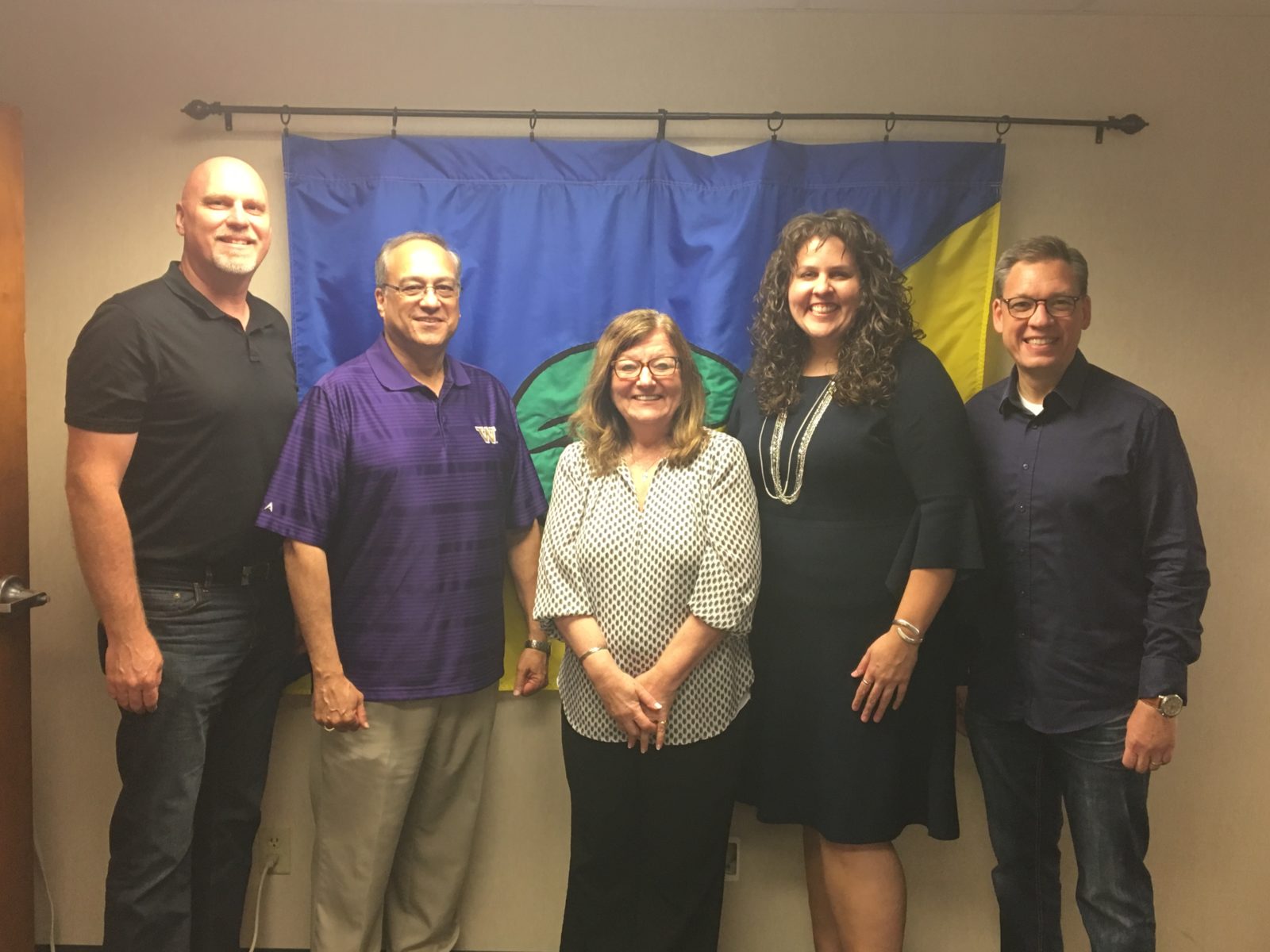 From left to right:
Mr. C. Phillips, Dr. R. Johnson, Dr. B. Dickey, Ms. B. Skipper, Mr. D. Pilcher,
Dr. J. Tucker*, Dr. D. Guynes* and Mrs. D. Johnson*
*not pictured