Meet Our Faculty
The TCKIA Faculty are the best of the best and they are here to serve you! Check out their stories below.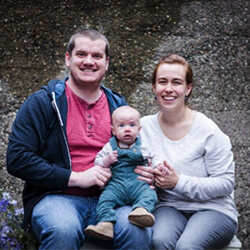 Mr. P. Day
Special Education Teacher
My name is Philip Day. I am a licensed special education teacher and I work in Minnesota. I have been working in special education for the last 5 years and currently work in a middle school with 7th and 8th graders. My wife grew up as a TCK in Zimbabwe and Ireland. I was born and raised in Ireland and moved to Minnesota seven years ago. I am excited to be a part of TCK International Academy and look forward to serving our TCKs and their families.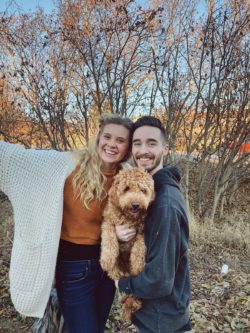 Mrs. E. NEWELL
Kindergarten, 1st and 2nd Grade Teacher
My name is Elissa Newell and I spent 11 years in Chisinau, Moldova and St. Petersburg, Russia. I graduated with a double major in Early Childhood Education and Elementary Education from Evangel University. In 2019, I got married and moved to Alaska, which in itself is it's own kind of third culture! 
I taught kindergarten for 3 years and was a reading and math interventionist for 1 year as well. I love the early grades of school, where the excitement for learning is so evident and fresh! The wonder and joy of learning to read, write, add, subtract, and more brings me so much joy! I am so excited to partner with you in your child's education with TCKI Academy!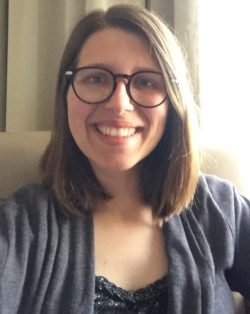 Ms. K. Lafon
3rd-6th Grade Teacher
My name is Kara Lafon. I am a TCK from El Salvador, Texas, New Hampshire, and Missouri. I taught preschool while attending university, and then taught in a classroom setting for 4 years after graduating. I substituted in different classrooms to get experience, then transitioned to a full-time teaching position. I was blessed to experience teaching in a private school, as a high school science teacher, and then in a public school as the head Spanish teacher. I love TCKs and love teaching!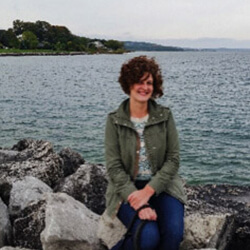 Mrs. E. Larson
7th-10th Grade Teacher
My name is Mrs. Emily Larson. You can call me Ms. Emily. I was born in the United States, but I grew up in the tiny third-world country of Benin, West Africa. I grew up among tropical plants, trees to swing from like Tarzan, the ocean, snakes that could kill you slithering around everywhere, a family of geckos living in my ceiling, and cockroaches as long as my hand. I lived there for eleven years before moving to Springfield, MO for university. Once I graduated from university, I was ready to "head back out" into the world.
So, I headed to Xi'an International School. After six fulfilling years working with many students around the globe and teaching Language Arts to Grades 8-12, I felt it was time to return to the U.S. But I don't want to stop teaching! I love to teach! Each student is unique and brings his or her own strengths to a classroom. As a teacher, I enjoy discovering what those strengths are and fostering their growth. I hope we can work together to challenge one another this year.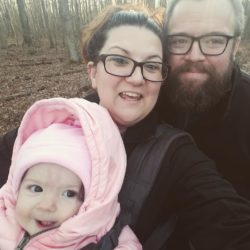 Mrs. R. Wyant
11th and 12th Grade Teacher
My name is Rachel Wyant. I grew up in the Middle East and graduated from high school in the country of Lebanon. I have a degree in Secondary Education from Southwestern AG University. After graduating from college, I taught secondary English in grades 7 through 12 for ten years, mostly in Dallas, Texas. 
My husband, Josh, and I welcomed our daughter, Eleanor, in 2018 and decided we wanted to move closer to family and to be in a location where I could spend more time at home with her. We moved to Pennsylvania and currently live in a cabin in the woods. 
I'm so excited to be joining TCKI Academy and look forward to working with students around the world!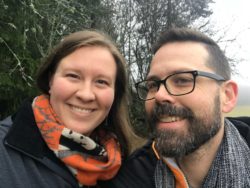 MrS. a. jOHANSSON
Art Elective Teacher
Hej! My name is Alyse Johansson. I am a TCK from Northern Asia, where I lived as a kid, as well as an adult. I have been working with TCK's on and off for the past 16 years through the TCKI summer programs, retreats, and teaching. I graduated from Evangel University with a BFA- Bachelor of Fine Arts.
I served as the K-12 art teacher at Xi'an International School for 5 years until COVID brought me suddenly back to the States where I taught my last semester through distance learning.
I now live in Stockholm, Sweden with my Swedish husband, Mikael and our 28-year-old Cockatiel named Duff. I am also a certified life & leadership coach and love to help people, especially TCK's and parents, realize their fullest potential. I am a huge fan of nature and the outdoors. I love learning about new cultures, trying new food, and exploring new places.
I am so excited to get to know your kids and teach them art this year! Learning art does not mean you have to be "good" at it. As long as you try your hardest and learn to problem solve, as well as critically think, you can apply what you have learned in any aspect of your life. My hope is that your children come to appreciate the arts and enjoy the process.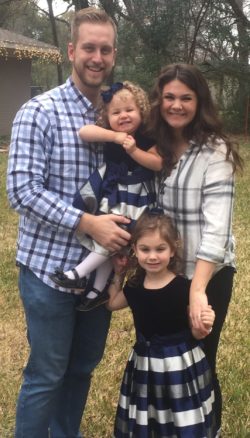 MrS. J. Southerland
Physical Education Elective Teacher
My name is Jordan Southerland and I am from Maypearl, TX. I attended Southwestern AG University (SAGU) where I earned a bachelor's degree in Human Service/Social Work and played volleyball. I then stayed on at SAGU as an assistant volleyball coach for 3 seasons, and was able to attain a Master's degree in Non-Clinical Counseling. It was at SAGU where I met my husband, and was introduced to the TCK world. I have been blessed to work the TCK summer camp program for 5 years.
After SAGU, I transitioned to teaching PE, coaching varsity volleyball, and basketball at North Central Texas Academy (NCTA). While at NCTA, both my basketball and volleyball teams won a State Championship. I live in Texas with my husband, 2 daughters, and our dog, Nigel. It is a privilege to teach for TCKIA, and I love connecting with TCKs all over the world.