Meet Our Faculty
The TCKIA staff are the best of the best and they are here to serve you! Check out their stories below: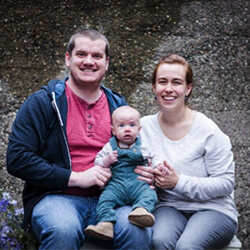 Mr. P. Day
Special Education Teacher
My name is Philip Day. I am a licensed special education teacher and I work in Minnesota. I have been working in special education for the last 5 years and currently work in a middle school with 7th and 8th graders. My wife grew up as a TCK in Zimbabwe and Ireland. I was born and raised in Ireland and moved to Minnesota seven years ago. I am excited to be a part of TCK International Academy and look forward to serving our TCKs and their families.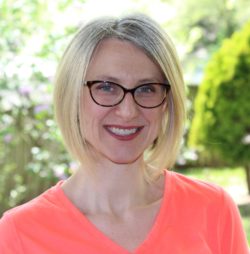 Mrs. M. CARPENTER
Kindergarten - Second Grade Teacher
My name is Megan Carpenter and I am very excited to work with our new K-2 families this year! I have a Bachelor of Arts degree in Elementary Education, specializing in English, and an Associate of Arts degree in foreign language from Southwestern AG University.
I have been working in the field of education for over 7 years, both in the classroom and in supervisory roles, and I love it! My favorite part of teaching is watching my students grow and conquer challenges. I love to see their excitement when they succeed! I am especially happy to be joining the TCKI Academy this year because I, myself, am a TCK. I grew up in Venezuela and spent 10 years there as an adult as well. I have recently moved back to the U.S. where I live in Springfield, Missouri with my husband, Ishum, and our three-year old daughter, Serenity.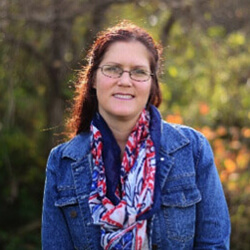 Mrs. C. Jacques
Elementary School Teacher
Mrs. Jacques graduated with her bachelor's degree in Elementary Education from Evangel University, Springfield, Missouri in 2002.  She taught overseas at the elementary level for 8 years before completing her Master of Arts in Teaching degree at Evangel University in 2012. She has a total of 10 years teaching experience within the private education setting and has 2 years of experience as a home school mother. She considers herself a Third Culture Kid, as she was born and raised in Indonesia and Guam, where she later returned to teach. For the last 7 years, she has lived with her family in Missouri, raising and homeschooling her daughters.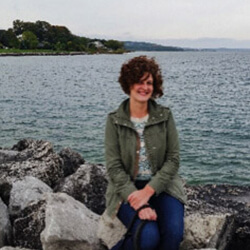 Mrs. E. Larson
Middle and High School Teacher
My name is Mrs. Emily Larson. You can call me Ms. Emily. I was born in the United States, but I grew up in the tiny third-world country of Benin, West Africa. I grew up among tropical plants, trees to swing from like Tarzan, the ocean, snakes that could kill you slithering around everywhere, a family of geckos living in my ceiling, and cockroaches as long as my hand. I lived there for eleven years before moving to Springfield, MO for university. Once I graduated from university, I was ready to "head back out" into the world.
So, I followed the Leading to Xi'an International School. After six fulfilling years working with many students around the globe and teaching Language Arts to Grades 8-12, I felt it was time to return to the U.S. But I don't want to stop teaching! I love to teach! Each student is unique and brings his or her own strengths to a classroom. As a teacher, I enjoy discovering what those strengths are and fostering their growth. I hope we can work together to challenge one another this year.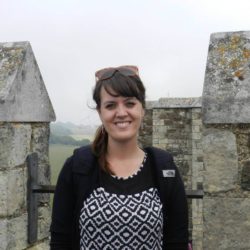 Ms. B. Martin
Elementary and Middle School Teacher
My name is Briana Martin, but I also go by Bree or Chief Mocha. I have worked the TCK summer program for the years of 2007, 2010-2013, and 2015-2016. I have also volunteered to help with the college Thanksgiving Retreat from the years of 2011-2016. I have a Bachelor of Arts in History from Evangel University in Springfield, Missouri. I also have a Masters in History from Southwestern Assemblies of God University and a Masters in Library and Information Sciences from the University of Southern Mississippi. When not working with your students, I teach 4th grade at the Colorado Military Academy. I am very excited to be working with your students this coming school year!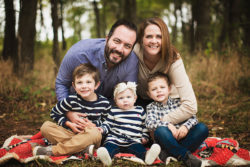 Mrs. J. Smith
High School Teacher
My name is Jennifer Smith, formerly Jennifer Thacker. I grew up a TCK, starting at the age of 6, primarily to East Africa, Kenya, but also spent 7 years in Southern Africa (Zimbabwe, South Africa, and Swaziland). I love Africa! After I graduated from Rosslyn Academy in Nairobi, Kenya, I went to Master's Commission in Fort Myers, Florida, then went on to Southwestern A/G University for two years, and finally finished out my college years/education at Evangel University. I graduated with a BS in Physical Education/Teaching K-12. I have spent the last 11 years teaching PE and Health at Buffalo Prairie Middle School, in Buffalo, MO; as well as coaching Head High School Boys & Girls Track & Field, Head Boys & Girls Cross Country, and Girls Basketball. I am a bit of a sports junkie/nerd! I love being able to work with kids and know the Lord has given me a platform to be a witness for him, in the public school forum. All kids/people need Jesus and I consider my opportunities to work for him priceless! I also have been blessed with a wonderful husband, Coby Smith, who is a RN and professor at Cox College of Nursing, in Springfield, MO. We have three great children; Grayson-5, Graham-4, and Genevieve-11 months.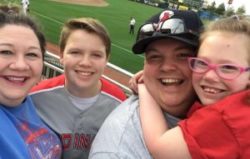 Mrs. R. Uccello
High School Teacher
Hello! My name is Rebecca Uccello. I grew up in Paraguay and came to Springfield, Missouri, for college. I met my husband John at college, and we are the proud parents of Jack (14) and Izzi (8). My BA is in Spanish Education, and my MA is in Education Curriculum and Instruction. In my spare time I enjoy reading, watching baseball (Go Cards!), and hanging out with our two rescue dogs (Pixi and Ollie).